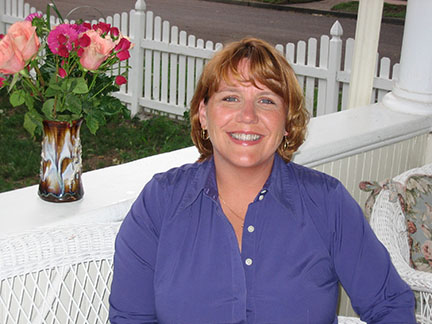 …Making stuff up since 1978
Sandra Miller Linhart was born and raised in the somewhat isolated but beautiful mountainous town of Lander, Wyoming. There she cultivated her love of the written word, as the nearest decent record store was a good two-hour drive away and the one local radio station played only country and classical music at that time. Were it not for that, Ms. Linhart might today be a rock star, or at the very least have better taste in music.
As it turned out, Lander provided a well-stocked and constantly updated library. Thus, the young Ms. Linhart often found herself taking long journeys into wonderful worlds created by authors like Ursula K. Le Guin, Judy Blume, Madeleine L'Engle, Stephen King, and, of course, Erma Bombeck in the dusty basement (which contained the children's section) of the Fremont County Public Library.
She writes in hopes of sharing her love of reading and writing with children of all ages.
Ms. Linhart is a member of the Society of Children's Book Writers and Illustrators (SCBWI), Missouri Writers Guild (MWG), and the Military Writers Society of America (MWSA). Additionally, she is the Editor of MWSA's quarterly magazine, Dispatches. Look for her upcoming titles: Searching for Darcy and Shared Weight.